Bronze Buddha Earrings with Carnelian Gemstones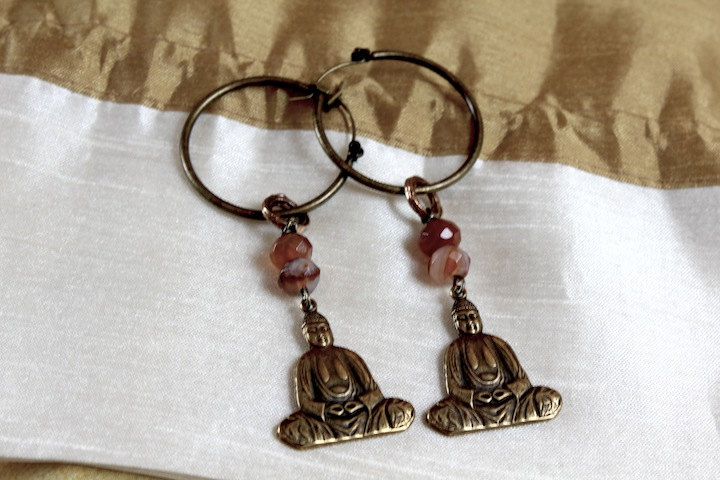 Bronze Buddha Earrings with Carnelian Gemstones
Adorn yourself in these Sundara Bronze Buddha Hoop Earrings. Made with Carnelian Stones and Bronze, these Earrings have both movement and meaning.

Buddha means "Awakened." Physical contact with Bronze brings physical, mental and spiritual balance. Carnelian carries the orange color ray. The orange ray nourishes and vitalizes your entire being, bestowing optimism and enthusiasm for life. Carnelian can help ease or remove sorrows.

Pretty & Powerful! Wear them well. Namaste.
sold out