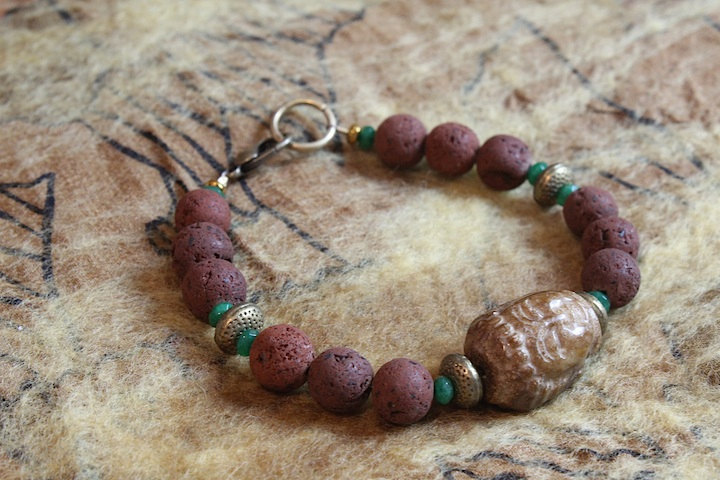 Buddha Bracelet
On this Yoga Inspired Sundara Bracelet, a peaceful Stone Buddha is surrounded by Lava Stone, Bronze and Jade Gemstones. Earthy, Hip & Holy!

Lava Stone is a stone of protection, strength and fertility. Lava Stone provides stability in times of change. It often helps to dissipate anger and provide guidance and understanding. Lava energy is good for our Root or base chakra, and contains the fire of the Kundalini. Natural lava rock stones include naturally-formed voids and irregular surfaces -- which makes each stone unique.

Jade aids in remembering dreams, helps in realization of potential. In ancient times it was viewed as a sacred stone and aids in attaining a meditation state quickly. In China it is said to bless those who have this stone.

Strong and Sacred….wear it well.