Cape Amethyst & Sterling Silver OM Yoga Necklace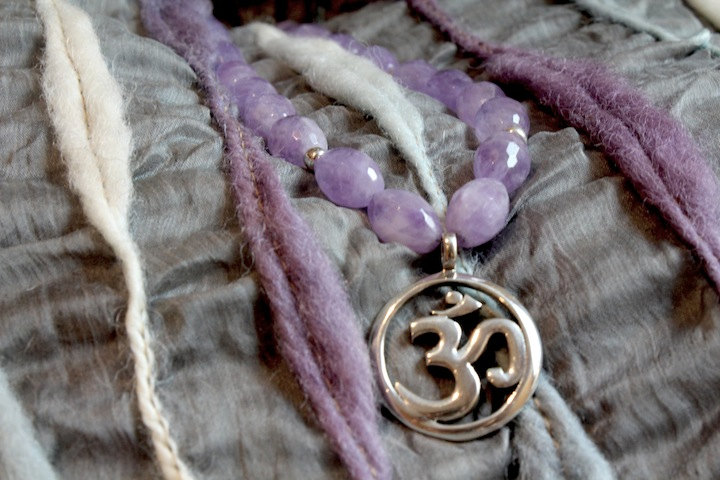 Cape Amethyst & Sterling Silver OM Yoga Necklace
Incredibly soft & striking, you will feel both fierce and feminine in this Sundara Cape Amethyst "OM" Necklace. Cape Amethyst is actually a fusion of Amethyst and Milky Quartz, hence its lighter colored aesthetic. Milky Quartz has a gentle, spiritual energy that enhances the intuitive and balancing energy of the Amethyst. An encircled Sterling Silver OM sits at the end of the this parade of purple and feels awesome around your neck!

Like its darker colored counterpart, Cape Amethyst is an extremely powerful and protective gemstone with a highly spiritual vibration. Its serenity enhances higher states of consciousness and meditation. Cape Amethyst has strong healing and cleansing powers, enhancing spiritual awareness while transmuting negative interference into love. Emotionally, Cape Amethyst helps to balance highs & lows, promoting emotional centering. It dispels anger, rage, fear and anxiety.

Wear it wisely…wear it well. Namaste.