Labradorite Hamsa Yoga-Inspired Necklace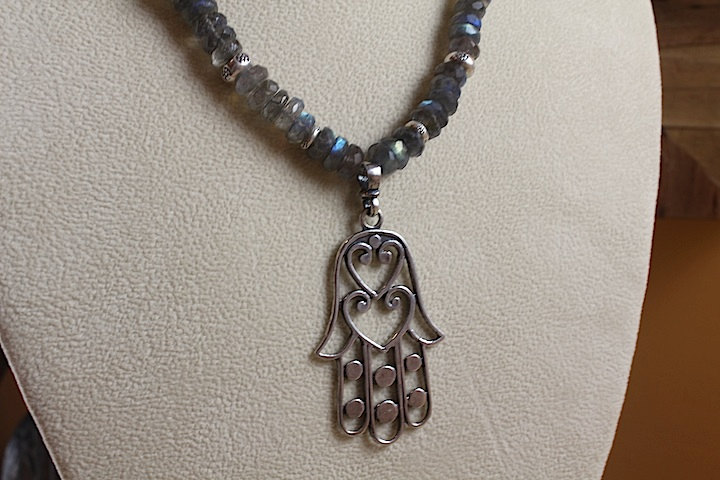 Labradorite Hamsa Yoga-Inspired Necklace
Get ready for both power and protection when you adorn yourself in this Sundara Labradorite and Sterling Silver Hamsa Pendant Yoga Inspired Necklace.

The Hamsa is an ancient Middle Eastern amulet symbolizing the Hand of God. In all faiths it is a protective sign. It brings it's owner happiness, luck, health, joy, and good fortune.

Although the hamsa hand has been symbolic in Islam and Judaism for centuries, archeological digs in the Middle East provide evidence that the hamsa pre-dates these religions and originated with the Phoenicians and was used as a protective symbol for an ancient Middle Eastern goddess. The hamsa hand has always been associated with a female entity offering protection from evil and misfortune.

Labradorite is said to bring clarity of inner sight and progression. It helps protect the aura keeping it clear, balanced protected and free from energy leaks. It helps transform intuition to the intellect helping you to use inner messages. Labradorite is said to help you realize and achieve your destiny in this life while enhancing faith and reliance in your self.