Moss Opal and Bronze OM Necklace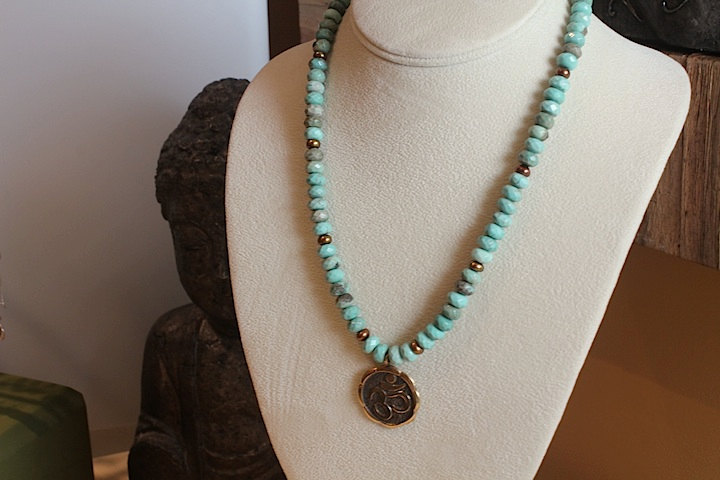 Moss Opal and Bronze OM Necklace
The soft blue of Moss Opal surrounds you, interspersed with bronze...ending with a Bronze OM Pendant. Soft…yet powerful!!

Moss Opal belongs to the group of "common" opals. In contrast to "precious opal" that displays all the colors of the rainbow, common opal is opaque. Moss opal owns its attraction to dark greenish inclusions in its coloring.

It has been said that the name Opal was derived from the Sanskrit word "upala," meaning "valuable stone."

Opal helps amplify our traits and characteristics, allowing us to recognize and feel the creativity within ourselves. It helps strengthen our memories and brings faithfulness and loyalty to our personal and business relationships.