Hematite Yoga-Inspired Necklace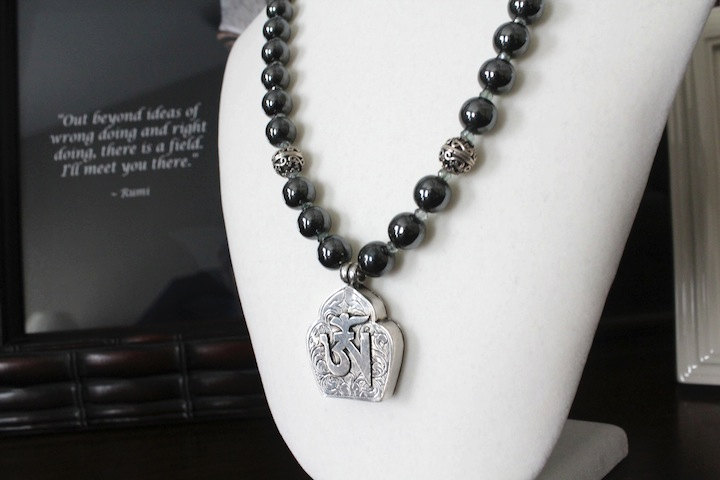 Hematite Yoga-Inspired Necklace
If we search hard enough, we may find glimpses of what we seek. Look a little deeper into this gorgeous Hematite & Sterling Necklace to find hints of Green Topaz trying to sparkle through. A Sterling Silver Tibetan "Om" Pendant awaits you at the end of the path. An oversized Sterling Silver Clasp & Ring offer an ease of adorning yourself in this powerful
& pleasing piece.

Hematite is called the "stone of the mind". It helps with memory, with intellectual knowledge and the realizations of limitations. It is a calming stone and balances the nervous system, bringing balance between the body, mind and spirit. Hematite is one of the most grounding stones among all.

Topaz enhances awareness, helps a person to exert change in their world, good for manifestation of dreams & goals.

Stay grounded on your path with this beautiful "Hidden Forest" necklace.
Om Shanti Shanti Shanti....Peace, Peace, Peace.