Sterling OM Yoga Inspired Earrings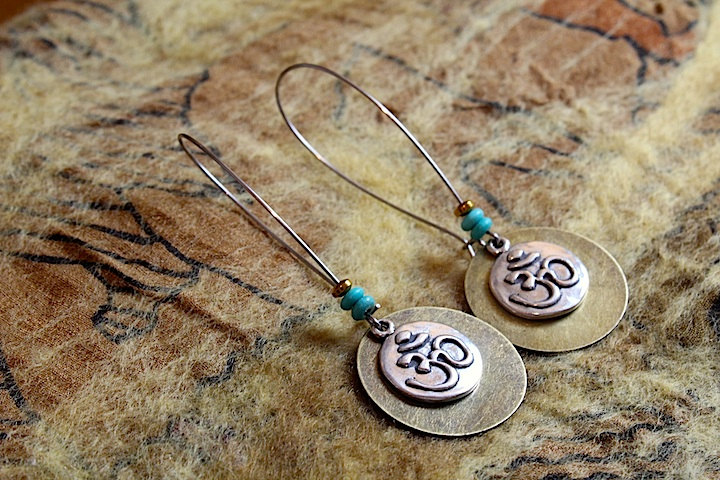 Sterling OM Yoga Inspired Earrings
These Sterling Om earrings dangle fiercely and make a statement while adorning you. Made with Bronze, Sterling Silver, Turquoise and Pyrite.

The "OM" symbol is a mystical Sanskrit sound and sacred symbol of Hindu origin.

Let this universal symbol adorn you as you wear these Sundara Yoga Inspired, Kidney Wire earrings.

Namaste.