Green & Bronze Tourmaline OM Yoga-Inspired Necklace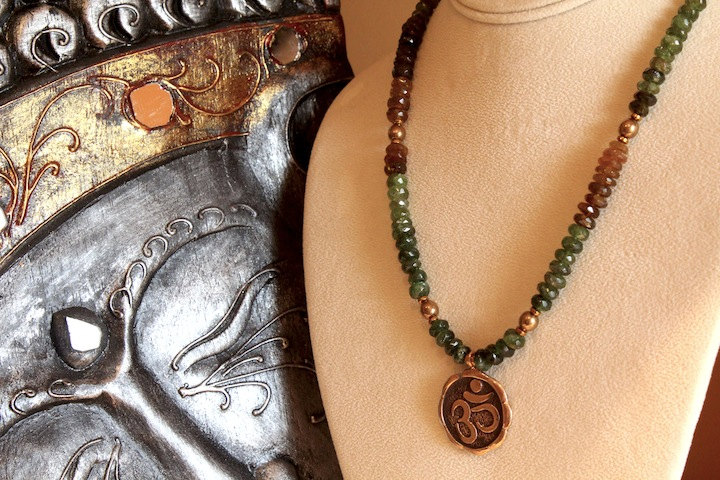 Green & Bronze Tourmaline OM Yoga-Inspired Necklace
Warm & Soothing, Hip & Holy….You will love the feel & look of this Sundara Tourmaline Om Necklace. These stones wowed me with the warm contrast between the green & brown Tourmaline Stones. Interspersed with bronze pieces as well as Swarovski Crystal, the bronze Om completes the piece, adding the universal mystic syllable, considered the most sacred mantra.

Green Tourmaline is a good healing stone that some gem healers consider the strongest of all green stones. It stimulates creativity and communication and helps you recognize and avoid negative energies before they become damaging. Recommended for people who wish to better understand their own spirituality.

Spiritual Elegance…..Namaste.