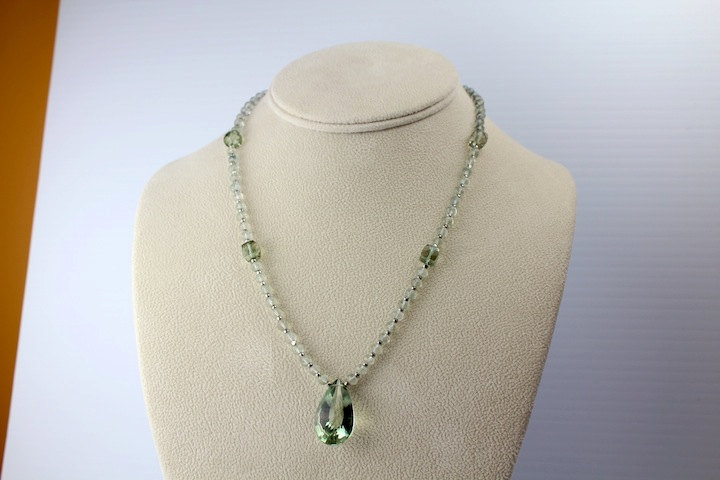 Green Amethyst Necklace
Gorgeous Green Amethyst all around in different shapes and sizes will shine and sparkle and make you feel stunning. Green Amethyst stones are accented with Green Amethyst cube stones...all leading towards a beautiful Green Amethyst Drop Pendant. The most beautiful shade of green you've ever worn!

Amethyst helps you attain wisdom. It can help you let go of all that is old and all that holds you back - on every level and in every aspect of life - so that you may fully embrace your spiritual destiny. It stirs the intuition and affects all your inner aspects, helping the wearer to let go of attachments.