Aqua Terra Jasper, Red Coral, Turquoise & Sterling Yoga-Inspired Necklace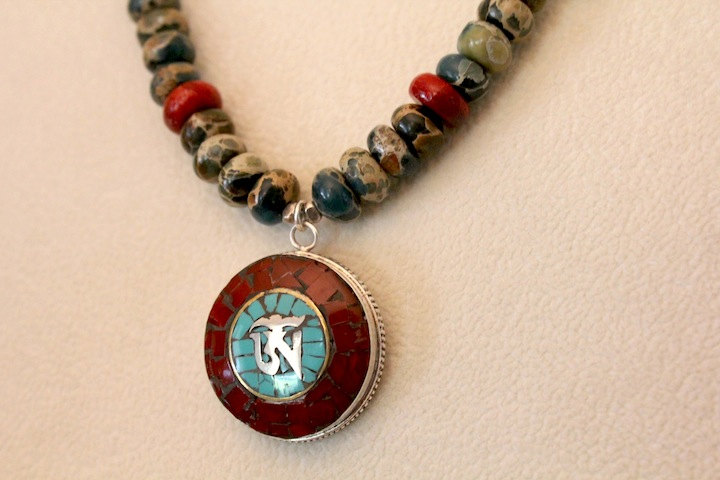 Aqua Terra Jasper, Red Coral, Turquoise & Sterling Yoga-Inspired Necklace
Let the summer last forever in this Sundara "Indian Summer" Necklace. Adorn yourself in Aqua Terra Jasper, Red Coral and Sterling Silver. The Pendant is a Sterling encased inlay of Coral, Turquoise and Sterling, with a Tibetan OM inlay made of Sterling Silver.

Jasper brings joy into life. Jasper is a sacred & magical stone, helping us to share with others & acknowledge that we are not alone. Jasper is also said to balance one's physical, emotional and intellectual states. Jaspers are considered the patron stone to counselors and therapists.

Red coral stimulates & energizes emotions. Red coral also brings passion & is good for blood & circulatory system issues.

Summer never ends in your Sundara "Indian Summer" Necklace.